Article
Porzio Life Sciences 2016 "Life Sciences Healthcare Compliance Survey"
Healthcare compliance plays a crucial role in the success of a life sciences business. Consequently, we all have a keen interest in better understanding the healthcare compliance environment and gaining insights into how companies handle compliance challenges. To that end, Porzio Life Sciences has created the Life Sciences Healthcare Compliance Survey.
The survey results detail the responses gathered in 2016 from compliance professionals working in life sciences companies of all sizes, in a wide variety of industry sectors. We hope this information will serve as a useful benchmarking tool for you and your compliance program.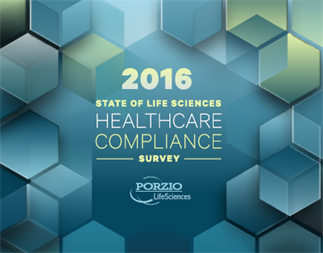 Related Practices
Related Industries