Event
Deirdre Wheatley-Liss to Speak at B.I.G.'s Special Empowerment Event Series
9/20/2016
St. John's on the Mountain 379 Mt Harmony Rd, Bernardsville
Porzio principal Deirdre R. Wheatley-Liss will present at the Believe Inspire Grow (B.I.G.) seminar titled "So What Would You Do If...," taking place on Tuesday, September 20, 2016 at 9:30 am at St. John's on the Mountain in Bernardsville, NJ. The program is part of a special empowerment event series featuring relationships that will provide attendees with tools to address tough small business questions.
B.I.G. is a women's empowerment organization, dedicated to helping its members discover their true life's purpose and live happier, healthier lives. B.I.G. provides the inspiration, tools and community to help women every day become the best versions of themselves.
For additional information about B.I.G. or to register for this event, please click here.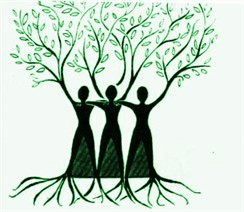 Key Contacts
Related Practices