Event
Deirdre Wheatley-Liss to Speak at NJICLE Seminar on Advanced Estate Planning
11/16/2016
The Mansion 3000 Main Street, Vorhees, NJ 08043-4612
Principal Deirdre Wheatley-Liss will present an NJCLE seminar entitled "Grave Matters: 2016 Advanced Estate Planning." The program will take place at 1:15 PM on Wednesday, November 16, 2016 at the Mansion in Vorhees, New Jersey.
The goal of this course is to offer practitioners advice on how to dissect a will and recognize and avoid deficiencies of the Office Max or Legal Zoom will forms. For those individuals working in a probate practice, this seminar will address the difficult task of collecting assets in the administration of estates, as well as marital property agreements and international assets.
To learn more and register for this program, please click here.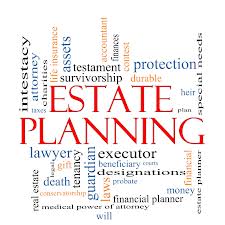 Key Contacts
Related Practices