Event
Principal Deirdre Wheatley-Liss Will Moderate the NJICLE Program "Advanced Estate Planning in 2017 & Beyond"
11/17/2016
Wilshire Grand Hotel, West Orange, NJ
Porzio principal Deirdre R. Wheatley-Liss will moderate the NJICLE program, "Advanced Estate Planning in 2017 & Beyond," on November 17, 2016, from 1:15 PM to 4:30 PM ET at the Wilshire Grand in West Orange, NJ. 
This advanced seminar will provide attendees practical advice on how to dissect a complex will, and how to identify and avoid the deficiencies of boilerplate language. Experienced trust and estate practitioners and educators will explore carefully selected, sophisticated topics that focus on the latest developments in the federal estate tax while providing the information and tools needed to better serve clients.
To learn more and to register for this program, please click here.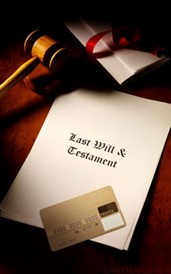 Key Contacts
Related Practices