Event
Principal Deirdre Wheatley-Liss to Speak at the NJICLE Program on Will Writing
12/19/2016
The Olde Mill Inn, 225 US Highway 202 Basking Ridge, NJ 07920
Deirdre R. Wheatley-Liss will present at NJICLE's program entitled "Let's Write a Will: 2016 Update." The event will take place at the Olde Mill Inn in Basking Ridge, New Jersey on December 19, 2016.
This seminar provides an in-depth, step-by-step look at drafting a will. Attendees will leave with a general understanding of tax law and knowledge of the various options to consider in order to draft a document that fulfills the client's wishes. Seasoned estate planning attorneys will discuss important provisions and procedures that must be considered when constructing a will.
To register or learn more, please click here.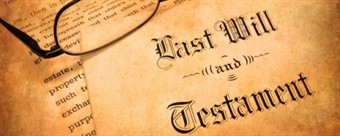 Key Contacts
Related Practices