News
Congratulations to Somerset Hills School on the Successful Start of the New School Year
The Bankruptcy and Financial Restructuring Group of Porzio, Bromberg & Newman, P.C. ("Porzio") congratulates Somerset Hills School on the successful start of the new school year.
Somerset Hills School is a day school for out of district placed youth grades K-12 with classifications that include behavioral/social/emotional disabilities, ADHD/ADD, Asperger's/Autistic Spectrum, Learning Differences and Dyslexia.
On July 25, 2014, Somerset Hills School, Inc. and its affiliate Somerset Hills Residential Treatment Center, Inc. (together "Somerset Hills") filed Chapter 11 bankruptcy to resolve creditors' claims in an orderly manner, with the goal of emerging in a strong operational and financial position, and with an enhanced ability to serve its behaviorally classified students that are placed by communities throughout the State of New Jersey.
Represented by Porzio throughout the bankruptcy process, Somerset Hills was successfully able to craft a Chapter 11 plan and garner overwhelming support from creditors through extensive negotiations.  Demonstrating the success of these efforts, on June 24, 2015, U.S. Bankruptcy Judge Christine M. Gravelle confirmed Somerset Hills' Third Amended Joint Chapter 11 Plan dated June 22, 2015, which among other things, approved a sale of certain of Somerset Hills' assets to CHA Learning Centers Inc.
With confirmation of the Chapter 11 plan, Somerset Hills School has emerged from the proceedings as an entity well-positioned for future success.  Porzio wishes Somerset Hills School and its students and staff the best for the upcoming school year.
The Porzio team was led by attorneys John S. Mairo and Kelly D. Curtin.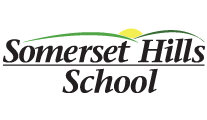 To learn more about Somerset Hills School, visit www.somersethills.org.