News
Natural Alternatives International, Inc. Files Unfair Competition, False Advertising and Disparagement Complaint Against Creative Compounds Inc.
Natural Alternatives International, Inc. ("NAI"), a leading manufacturer and marketer of customized nutritional supplements, has filed a Complaint against Creative Compounds Inc. ("Creative") to stop Creative from intentionally trying to mislead NAI customers and wrongfully interfering with NAI's CarnoSyn® beta‐alanine business. The suit was filed in U.S. District Court for the Southern District of California.
The Complaint alleges that Creative, which sells generic beta‐alanine, sent an internet communication to customers and potential customers of beta‐alanine making numerous false and misleading statements regarding Creative's own generic beta‐alanine, NAI, CarnoSyn® beta‐alanine, and NAI's intellectual property rights. Creative, according to the Complaint, engaged in unfair competition, false advertising, trade libel and product disparagement, and intentional interference with NAI's business – all designed to improperly boost its sales and intentionally interfere with NAI's expanding CarnoSyn® business.
NAI is represented by Kevin M. Bell and Richard J. Oparil of Porzio, Bromberg & Newman, P.C.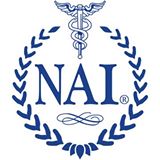 Founded in 1980, NAI is a leading formulator and manufacturer of customized nutritional supplements. NAI prides itself on a strong commitment to health, scientific integrity and quality. www.nai-online.com
Related Practices
Related Industries