News
Kerri Wright Selected General Legal Counsel to Hopatcong Board of Education
Kerri A. Wright has been selected to serve as general legal counsel to the Hopatcong Board of Education for 2016.
"The firm is very excited and happy to be representing Hopatcong, and we're looking forward to a long and mutually beneficial relationship between the two. We're looking forward to helping Hopatcong in its goal to increase the educational opportunities for the children in Hopatcong," stated Ms. Wright.
Ms. Wright is a principal of the firm and a member of the firm's Litigation Practice Group, focusing her practice in the areas of education law and employment law. She is also a current elected member of the Chester Board of Education and has also held president and vice president positions on this board.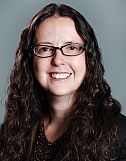 Key Contacts
Related Practices
Related Industries