News
Vito A. Gagliardi, Jr. Quoted by NJ.com on the Demotion of the Hillside Police Chief
Porzio principal Vito A. Gagliardi, Jr. was quoted in the NJ.com article "Hillside Mayor Demotes Police Chief to Captain in Controversial Move," by Tom Haydon. An updated version of this article was included in the state-wide edition of the Sunday Star-Ledger on March 20, 2016.
Hillside Mayor Angela Garretson has attempted to demote Police Chief Louis Panarese to captain, while naming Captain Richard Floyd the acting chief. Mr. Gagliardi, an attorney for Panarese, described the demotion as "a violation of state regulations." He continued to state that Garretson lacks the authority to demote Panarese, as her actions have violated state regulations in place to prevent politics from interfering in police operations. Should the demotion not be rescinded, the matter will be taken to court.
Mr. Gagliardi is Chair of Porzio's Employment Law and Education Law teams, he handles an extraordinary variety of employment law matters for the firm's public and private sector clients in state and federal courts, before state and federal agencies, and before arbitrators. He currently serves as General Counsel to the New Jersey State Association of Chiefs of Police ("NJSACOP") and is the 2016 recipient of the association's prestigious Chief George C. Tenney Award. He was previously honored by the NJSACOP as a 2011 President's Award recipient.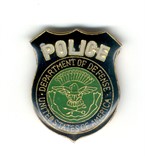 Key Contacts
Related Practices