News
Bill Krais Quoted by Runner's World Regarding the Inherent Risk Associated with Beer Mile Races
Porzio, Bromberg & Newman principal Bill Krais was quoted by Runner's World regarding the inherent dangers of the recently popular "beer mile" races. Two rival organizations currently bringing the beer mile to the masses are attempting to take precautions aimed at deterring litigation, as well as promoting runner safety.
BeerFit Running Series and National Beer Mile outline the procedures and restrictions for participation on their websites. Unlike traditional beer miles, they do not disqualify competitors for leaving too much liquid in their cups or for skipping the drinks all together.
According to Mr. Krais, who specializes in personal injury: "Running and drinking beer both carry with them inherent dangers, so when you combine the two, it comes as no surprise that the likelihood of an untoward result increases significantly." He further explains that the safeguards enacted by BeerFit and National Beer Mile lessen any potential exposure but by no means do they eliminate it.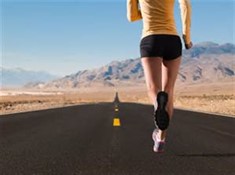 Key Contacts
Related Practices