News
Porzio Principal Vito A. Gagliardi, Jr. Quoted on the NJ Case of Government Agency Electronic Data Becoming Publicly Accessible
Porzio principal Vito A. Gagliardi, Jr. is quoted in the Philly.com article, "N.J. Supreme Court to Decide if Government Metadata is Public," by Jan Hefler.
The New Jersey Supreme Court will determine if the general public should be granted access to electronic data and metadata maintained by local government agencies.
In summer 2013, plaintiff John Paff requested the email logs of the Galloway Township police chief and the township clerk; Paff then sued when his request was denied. The ruling was reversed in March 2016 by an appeals panel, who decided that the email log was off-limits because records would need to be created that did not already exist.
Paff is joined in court by the American Civil Liberties Union of New Jersey and the Electronic Frontier Foundation, facing off against Galloway Township, the New Jersey State Association of Chiefs of Police and the New Jersey State League of Municipalities.
According to Mr. Gagliardi, who represents the Chiefs of Police, "A list of all the people a chief of police is communicating with could compromise investigations and reveal the identities of victims of crimes and witnesses while an investigation is unfolding... There is a great deal of concern about citizens finding out who the chiefs of police are communicating with, and with what frequency."
To read the full Philly.com article, please click here.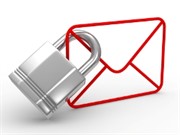 Key Contacts
Related Practices