News
Principal Vito A. Gagliardi, Jr. Quoted in Union News Daily on Lawsuit Involving Hillside's Mayor and Chief of Police
Porzio principal Vito A. Gagliardi, Jr. was quoted in the Union News Daily article, "Garretson Slams Council, Panarese with Lawsuit," by Elana Knopp.
On June 24, 2016, Hillside Mayor Angela Garretson filed a lawsuit against the Hillside town council and former Police Chief Louis Panarese. Garretson had previously attempted to demote Panarese to captain, while naming Captain Richard Floyd the acting chief. Mr. Gagliardi, an attorney for Panarese, described the demotion as "a violation of state regulations." The demotion was unanimously overturned by the town council.
In the filed court papers, Mr. Gagliardi outlines the case: "...without any notice to the Council, and without the most fundamental due process to Chief Panarese, [Garretson] served a letter on him, demoting him immediately in March. Now that the Council has exercised its authority to right her wrong, the Mayor has run to Court. In trying to justify that which she never tried to justify at the time, the Mayor has asserted a defect in Chief Panarese's appointment from three years ago and engages in character assassination. The Mayor's actions violate the Faulkner Act — she acted without notice to the Council, which has now reversed Chief Panarese's removal with a unanimous vote, and without due process to him."
To read the full Union News Daily article, please click here.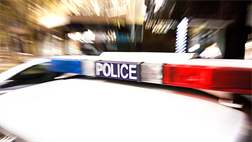 Key Contacts
Related Practices