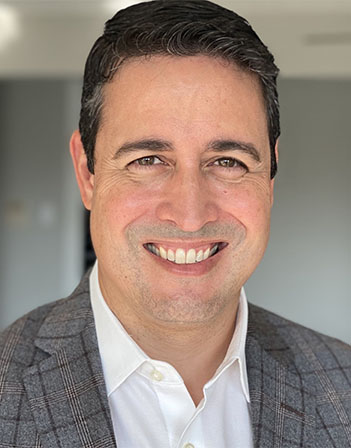 Francisco E. Colón-Ramírez
Of Counsel
Overview
Mr. Colón-Ramirez' practice includes professional liability, premises liability, products and medical devices, aviation, medical malpractice, class actions, directors' and officers' liability, and insurance regulatory and coverage. Mr. Colón-Ramírez has tried over ten federal jury cases with successful results, and has successfully defended all appeals taken to the First Circuit Court of Appeals. Mr. Colón-Ramírez also appears before administrative agencies in the Commonwealth of Puerto Rico, including the Puerto Rico Telecommunications Board, the Department of Health, and the Office of the Commissioner of Insurance.
An active member of the community, Mr. Colón-Ramirez is a co-founder and current member of the Editorial Board of the Puerto Rico Citizens Task Force. He served on the Criminal Justice Act Panel in the First Circuit Court of Appeals from 1995 to 2000 and served as the Deputy Director of Entredicho, a periodical published by the U.P.R. Law Review.
Mr. Colón-Ramirez is fluent in both English and Spanish.
Recognition
No aspect of this advertisement has been approved by the Supreme Court of New Jersey. Prior results do not guarantee a similar outcome.
Appointment to Sub-Committee on 50 Years of History of District Court as an Article III Court, 2016
Appointment to Merit Selections Panel for Magistrate Judge López, 2014
Appointment to Merit Selections Panel for Magistrate Judge Vélez Rivé, 2011
Memberships
Fellow of the American Bar Association, 2016
A description of the selection process can be found here.

Puerto Rico Bar Association

Federal Bar Association, Secretary, Puerto Rico Chapter, 2005, 2003; Board of Directors, 1998-2002

Federation of Defense & Corporate Counsel

Defense Research Institute

American Bar Association