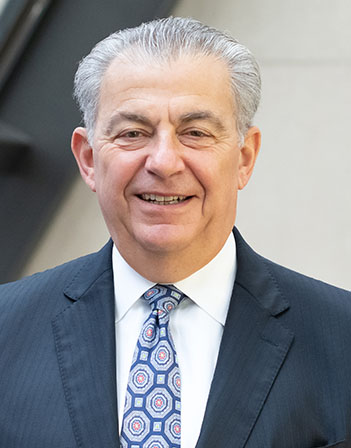 Overview
John Elias has over thirty five years of experience helping clients navigate all aspects of estate planning, estate and trust administration, and succession planning for closely-held businesses. Mr. Elias' estate planning practice assists clients in minimizing tax burdens and maximizing wealth preservation. Mr. Elias' administration practice assists individuals and corporate fiduciaries with discharge duties owed to their beneficiaries to minimize tax liabilities imposed upon trusts, estates and their beneficiaries. Mr. Elias also assists clients in satisfying their philanthropic goals. He has extensive experience in general business and succession planning; asset protection; fiduciary and probate litigation, and federal and state tax audits and disputes.
Prior to joining Porzio, Mr. Elias was a founding member of Elias Sellitti LLC, a boutique law firm with its main office in Basking Ridge, New Jersey, and a satellite office in New York, New York. Prior to founding Elias Sellitti, he was a trust and estates partner in several regional and national law firms.
Recognition
No aspect of this advertisement has been approved by the Supreme Court of New Jersey. Prior results do not guarantee a similar outcome.
Memberships
Board of Governors, Fairmount Country Club, Chatham, NJ, 2012-2013
New Jersey Bar Association, Member
New York Bar Association, Member
Community Involvement
Board of Trustees, Washington Association of New Jersey, 2017 - present; Treasurer, 2019-2020; Second Executive Vice President, 2020-present
Board of Directors, Junior Achievement of New Jersey, Inc., 2008-2013
Borough Council, Borough of Madison, NJ 2004-2009
Board of Directors, 1997-2003; Endowment Committee, 2003-2006, Madison Area YMCA, Madison, NJ
Board of Directors, Museum of Early Trades and Crafts, Madison, NJ, 1994-2001
Board of Directors, 1996-2002, Chair, 2000-2002, Clergy Partnership on Domestic Violence, Madison, NJ
Advisory Council, NJ All Stars, Newark, NJ 2004-2009
Gift Planning Advisory Council of the Greater New York Chapter of the American Red Cross, New York, NY, 2009-2010