Event
Porzio Counsel Richard Ploss to Present on "Estate Planning for Digital Assets"
5/19/2016
Saint Joseph's College, 278 Whites Bridge Road Standish, ME 04084
Porzio counsel I. Richard Ploss will present during the St. Joseph's College CPA Workshop at the Standish campus on May 19, 2016. The presentation, "Estate Planning: Digital Assets," will focus on planning for assets that an individual owns as part of his or her online presence, including blogs, social media, email accounts, bitcoins, and online accounts such as Amazon and iTunes. Mr. Ploss will discuss the applicable federal law, terms of service agreements and state law, as well as the Revised Uniform Fiduciary Access To Digital Assets Act (UFADA). Both Maine and New Jersey have introduced legislation to enact the UFADA. 
The audience will gain valuable planning tips to ensure that these assets are smoothly managed or transferred upon the disability or death of the individual asset holder. 
Since 2009, St. Joseph's College has hosted a full-day workshop three times a year for CPAs from Maine and New Hampshire, on topics relating to estate planning and taxation. Check-in and continental breakfast begins at 7:00 am and the program will run from 8:00 AM to 4:00 PM.
To view all workshop topics and to register, please click here.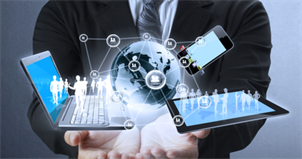 Key Contacts
Related Practices