News
Porzio Volunteers for Homeless Solutions
Porzio attorneys and Porzio Life Sciences (PorzioLS) executives and personnel once again volunteered to coordinate and provide dinner service for Homeless Solutions. Team members Sharon O. Small, Chrissy N. Bradshaw, Kim C. Capone, Marc I. Eida and Theo N. Rosini spent the evening preparing and serving a full dinner menu for area residents in need.
Homeless Solutions, Inc. is a private, non-profit organization whose mission is to offer shelter, services and support to homeless and low-income people in the Morristown area.
A wholly owned subsidiary of the law firm, PorzioLS is dedicated to helping pharmaceutical, medical device and biotechnology organizations master the evolving regulatory environment. Together, Porzio and PorzioLS provide regulatory compliance and legal and business services related to product development, the Prescription Drug Marketing Act (PDMA), anti-kickback statutes, the Sunshine Act, FDA regulations, false claims act, ex-US industry codes and OIG guidances.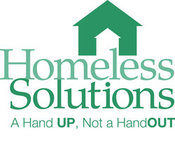 Related Practices
Related Industries