News
Porzio Bankruptcy Team Wins Avoidable Transfer Verdict of Over $1.15 Million
After a four-day trial before U.S. Bankruptcy Court Judge Andrew B. Altenburg, Jr. in Camden, New Jersey, Porzio, Bromberg & Newman ("Porzio") successfully obtained a judgment of over $1,155,000 against Susquehanna Bank, now known as BB&T Bank ("Bank"). 
On behalf of client Andrew Sklar, the Chapter 7 Trustee ("Trustee") of Global Protection USA, Inc., Porzio pursued the avoidance and recovery of both a $500,000 pre-bankruptcy transfer as a preference and/or fraudulent conveyance, and $655,000 in post-bankruptcy transfers as being unauthorized under the Bankruptcy Code or court order.  Additionally, Porzio sought an award of certain fees and expenses incurred by the Trustee. 
The Porzio Bankruptcy team overcame unique challenges throughout this litigation.  Ultimately, Bankruptcy Judge Altenburg issued a favorable 50-page decision in which he agreed that the evidence supported Porzio's arguments, and found the Bank's arguments unpersuasive.  Specifically, Judge Altenburg ruled that: (1) the $500,000 transfer was recoverable as a preferential transfer; (2) the $655,000 in post-bankruptcy transfers were recoverable as transfers not authorized by the Bankruptcy Code or court order; and (3) the Trustee was entitled to $2,000 in fees and expenses due to the Bank's violation of a certain discovery order.  A subsequent appeal filed by the Bank was settled with the Trustee recovering a total of $1,100,000, which represents ninety-five percent (95%) of the principal amount of the judgment.
The Porzio Bankruptcy team was led by practice group co-chair and principal John S. Mairo.  Playing primary roles were counsel Kelly D. Curtin and paralegal Maria Dermatis.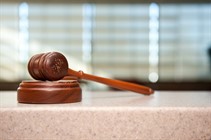 Key Contacts
Related Practices